Why Choose Conlon Thompson
Smiles That Boost Confidence
At Conlon Thompson Orthodontics, caring for your family's smiles is a privilege and one we take very seriously. We strive to provide the best orthodontic care in a comfortable and caring atmosphere.
We are always focused on your safety – We use state-of-the-art sterilization techniques and equipment to protect our patients and staff.
We use the latest technology – We use innovative orthodontic technologies including 3D Digital Scanning, 3D Printers, and state-of-the-art brackets that make treatment faster than before and Invisalign clear aligners.
We never stop learning – To remain at the forefront of orthodontic research and technology, Drs. Conlon and Thompson take advanced continuing orthodontics courses throughout the year.
We give back – Our community involvement is a story unto itself. We sponsor local youth sports and activities. We're longstanding members of the McHenry Chamber of Commerce and Kiwanis Club.  We're always coming up with new ways to invest in the community.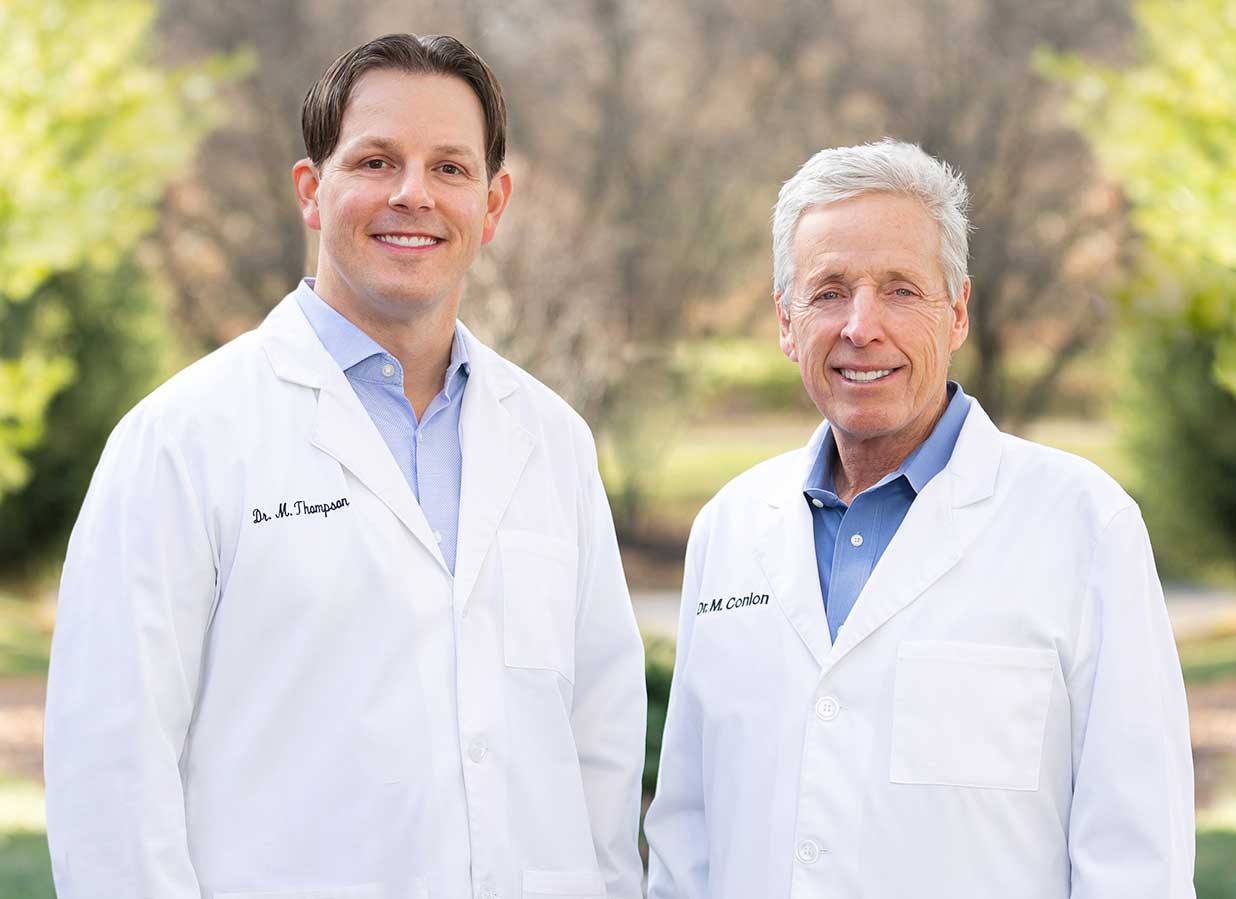 What is a Board Certified Orthodontist?
An orthodontist is a dentist who has not only completed a graduate program in dentistry to receive their DDS (Doctor of Dental Surgery), but has also gone through a competitive residency at an accredited orthodontic program for an additional three years to be trained specifically in orthodontics and dentofacial orthopedics.
A board-certified orthodontist is an orthodontist who has voluntarily gone through hundreds of additional hours of preparation to demonstrate their knowledge and skills through rigorous written and clinical examinations. ABO Board certification is an optional accreditation that represents an orthodontist's commitment to providing the highest level of patient care.
Less than one-third of orthodontists are board-certified through the American Board of Orthodontics, the only orthodontic specialty board recognized by the American Dental Association.
Why Choose a Board Certified Orthodontist?
Orthodontics is much more than just straightening teeth. It also entails addressing bite issues and guiding jaw growth. Orthodontists understand the complexity of growth development, facial form, and tooth movement that is required to properly plan and execute complex treatment goals. Many general dentists offer orthodontic treatment, but have not been trained or educated specifically in the field.
In addition to completing an orthodontic residency, a board-certified orthodontist has further demonstrated a commitment to the highest level of patient care and has been verified by the American Board of Orthodontics for their knowledge and skills in the specialty. Choose a board-certified orthodontist to receive the best care that your family deserves!